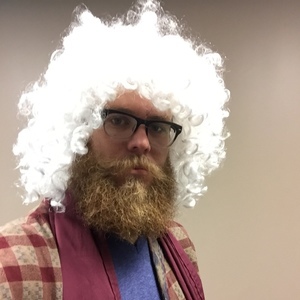 Kendall Miller
Co-Host of Authority Issues
Faster than most things smaller than him, Kendall has an uncanny ability to walk in straight lines, giggle when spoken to, and run away when threatened by large mountain animals.
Kendall Miller has hosted 66 Episodes.
May 28th, 2018 | 33 mins 2 secs

communication, leadership, snark

Ann Carrier, the Pixel Diva, is a Senior Product Designer at Engage, a payroll and recruitment startup in the UK

May 19th, 2018 | 40 mins 53 secs

caleb huitt, engineering manager, leadership

Our first guest is Caleb Huitt, Engineering Manager at a farming technology company working in "precision agriculture."